Pink Floyd - Shine On - Collector ( DVD Vidéo )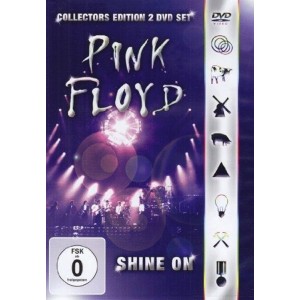 This is the definitive review of the music and career of Pink Floyd brought together in one amazing collection. The two remarkable DVDs are jam packed with extensive rare concert footage and in depth archive interviews with the band plus the insights and the views of a team of leading journalists and musicologists.

En achetant ce produit vous pouvez gagner jusqu'à 2 points de fidélité. Votre panier totalisera 2 points pouvant être transformé(s) en un bon de réduction de 0,40 €.